Lynne DiSanto is a Republican whip in the South Dakota House of Representatives.
By Ed Mazza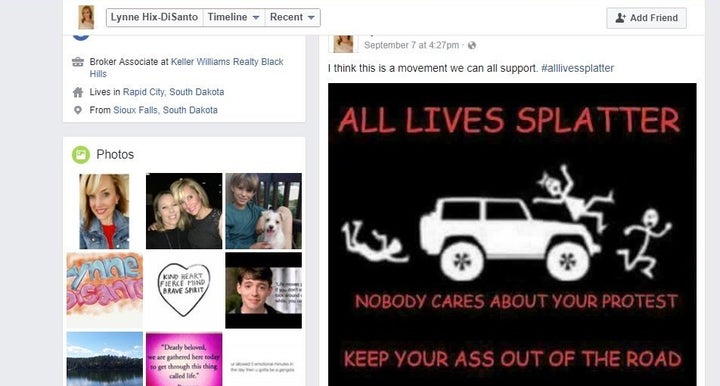 A Republican lawmaker in South Dakota is coming under fire for posting a violent cartoon meme showing a car slamming into people along with the phrase "ALL LIVES SPLATTER."
Rep. Lynne DiSanto, the Republican whip in the state's House of Representatives, wrote: "I think this is a movement we can all support."
The tasteless post, which was later deleted, cost DiSanto her job as a real estate agent.
"Due to recent events, Lynne Disanto is no longer associated with Keller Williams Realty Black Hills," the company wrote on Facebook.
However, House Majority Leader Lee Qualm told the Argus Leader newspaper that DiSanto was not in danger of losing her whip position.